What We Do
Wellman X-Ray Solution Co., Ltd
Wellman, a professional X-ray inspection system manufacturer which is integrates research and development, production and sales that is set up in China by Hong Kong-invested enterprises. We belongs to Shanghai Ruichi Chuangtong Electronic Technology Co., Ltd. We are a high-tech enterprise jointly invested by Hong Kong and domestic capital. Shanghai Ruichi Chuangtong Electronic Technology Co., Ltd. also owns Shanghai Acctronics Engineering Ltd. and ACCTRONICS ENGINEERING LTD (Hong Kong), SMART DEVICES LTD. Our product and technology mainly applied in semiconductor, electronic assembly (EMS), solar photovoltaic, LED, lithium battery, aerospace, military and other high-end manufacturing industries. Wellman has many years of professional R&D team at home and abroad, has been committed to the global intelligent manufacturing equipment industry to provide micro-focus X-ray image detection equipment, casting process detection equipment, lithium battery reliability and safety detection equipment and special non-standard automation equipment one-stop service program. The founder of the company has many years of experience in the import and export of high precision X-ray products, with seven agents at home and abroad, forming a strong global distribution and service network.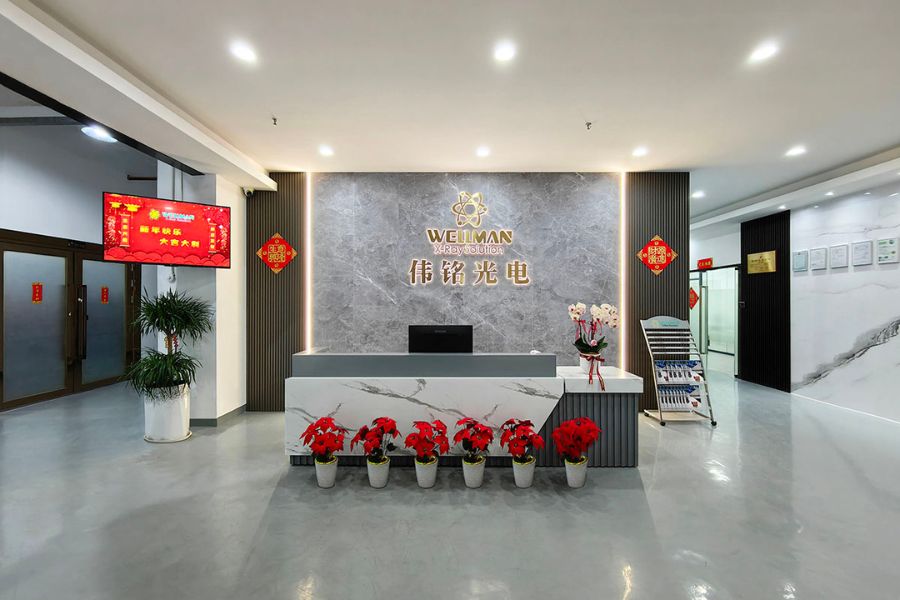 Our headquarter locates in Shanghai, since 2003, mainly engaged in software technology, big data technology and automation technology research and development, with more than 10 national patents and software copyright. We have manufacturing center in Suzhou, in order to serve our customers better, we also have branches in Shenzhen, Wuhan, Chongqing, Beijing and other cities to provide pre-sales and after-sales support. We will strive for perfection and innovation, and keep following the new technology to improve our products and services. the Wellman team is still on their way to provides the higher quality product and the service for the global high-tech company.
Our Philosophy
To support our customers no matter where their business at, with the excellent cost-benefit relationship by strong service.
To continually develop new products and improve own state of the art technology for our customer.
To offer more and better alternatives to customers to satisfy their needs and productive expectations.
To innovate and improve our equipment and services by using leading technologies.
To work as a team, with leadership that stimulates participation and staff permanence within the company.
Our Workshop